The Blucher Family Legacy
The Conrad Blucher Institute is named after Conrad Meuley Blucher (1885-1977), Registered Professional Land Surveyor and graduate with a BS in Civil Engineering1905 from the University of Texas. Conrad was born at his family's home in Corpus Christi, TX behind where Blucher Park is now located. Conrad was the grandson of Baron Felix von Blucher who came to Corpus Christi with his new wife Maria in 1849. Felix had previously worked in Texas serving as an interpreter and survey engineer to Prince Solms von Braunfels. Felix settled in Corpus Christi in 1849 with his wife Maria and became the Nueces County Surveyor and District engineer. Felix and Maria's son, Charles, was the Nueces County Surveyor from 1882 to 1934. Charles' son, Conrad, was Nueces County Surveyor from 1934 to 1954. Conrad retired in 1954 ending over 100 years of family service to surveying in South Texas. Conrad Blucher was the 1st President of the Nueces County Chapter of the Texas Society of Professional Engineers, President of the local chapter of the Texas Surveying Association (now Texas Society of Professional Surveyors), Surveyor of the Year in 1967, and Engineer of the Year in 1974. In 1975, Conrad and his wife Zula, transferred their estate to the Corpus Christi State University, which is now Texas A&M University-Corpus Christi to foster surveying education and to establish the Blucher Chair of Surveying. Zula Blucher died in 1986. The Conrad Blucher Institute for Surveying and Science was dedicated 17 May 1987.
Conrad Blucher Plat Collection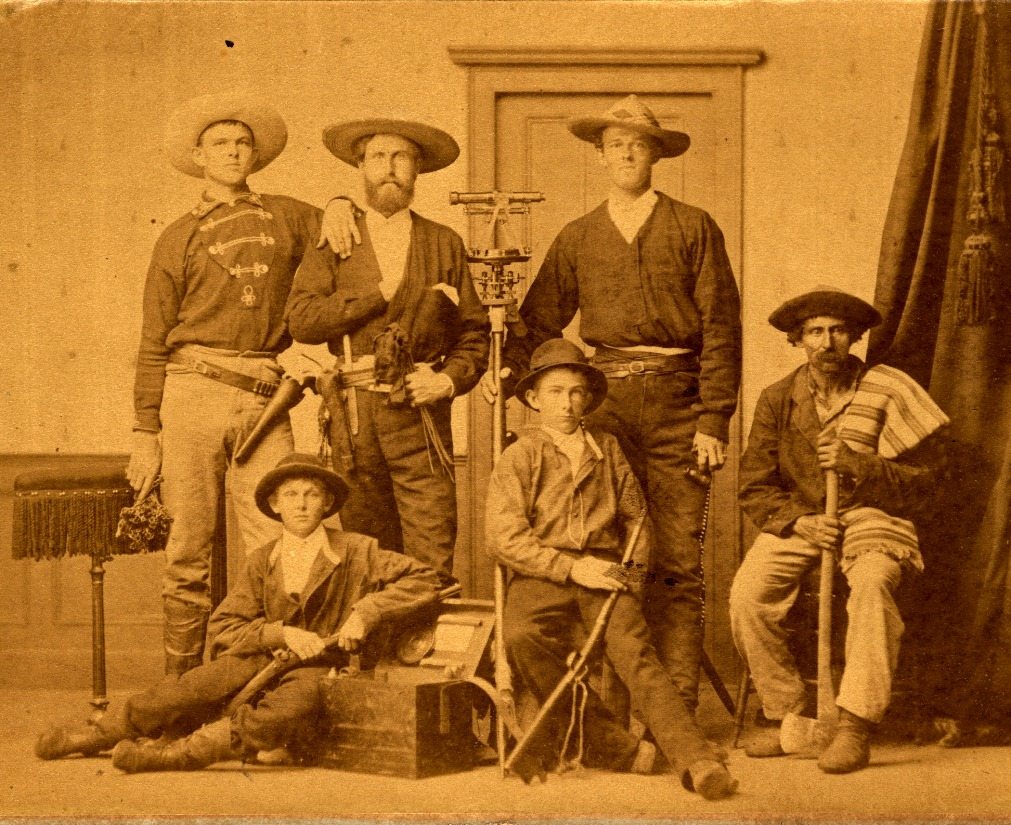 The Bell Library is home to the largest depository of surveying historical records of south Texas. This collection includes original notes and maps of famous properties such as the King Ranch.

To find out more about the Blucher Family Papers, visit Texas Archival Resources Online (TARO).
Contact Special Collections at Bell Library for more information about accessing and using collection materials.
Photo: Charles F.H. Von Blucher (standing far right) surveying crew, 1876.
Baron Anton Felix Hans Hellmuth von BLÜCHER (1819-1879)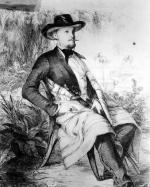 Anton Felix von Blücher, interpreter, surveyor, and engineer, the grand nephew of Waterloo hero Gebhard Leberecht von Blücher, was born in Prussia on November 15, 1819. His education at the University of Berlin (M.A. degree) included civil engineering, law, and languages. In 1844 he left Berlin for New Orleans, where he worked as a draftsman in a shipyard. There he changed his name to Felix A. von Blücher. In 1845 he joined Prince Carl of Solms-Braunfels in Texas as an interpreter and engineer. He acted as interpreter at New Braunfels in the signing of John O. Meusebach's treaty with the Comanche chiefs. In 1847 he was in Mexico serving Gen. Winfield Scott as interpreter. He settled in Corpus Christi in 1849, after a visit to Germany, where he married Maria Augusta Imme. He was surveyor of Nueces County school lands and city alderman. In 1853 he surveyed the army road to Eagle Pass. He was an officer in the Confederate engineers and artillery during the Civil War and later served as a military engineer in Mexico. He returned to civilian life to practice law but soon accepted a position as consulting engineer for the Corpus Christi and Rio Grande Railroad Company. Two years later, in 1875, he was made deputy county surveyor of Zapata County and began resurveying Spanish grants as required by the Texas constitution. He died at Tresquilas Ranch in Cameron County on February 6, 1879, and was survived by his widow and five children.
Historical Marker Inscription
The Texas Bluchers Book

Felix A. von Blucher arrived from Germany in 1849 11-3-1999

Maria Augusta Imme Von Blucher(1828-1893)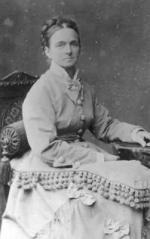 See: Maria von Blücher's Corpus Christi: Letters from the South Texas Frontier,
1849-1879 (Canseco-Keck History Series)