Featured News
Jump to previous year featured news: 2012, 2013, 2014, 2015, 2016, 2017, 2018
2019
1919 Hurricane Demonstrates How Past Speaks to Present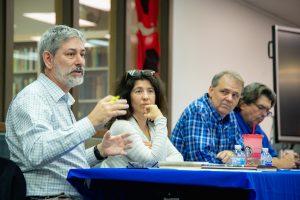 CBI Interim Director Philippe Tissot part of a panel discussing the 1919 Hurricane that devastated Corpus Christi 100 years ago: Click here for full story. CBI maintains tide gauges to help monitor tropical storms and hurricanes, measures the impact of these storms through different types of surveys and models and conducts other research related to emergency management.
Nesting Shorebird Season: Take Caution When Visiting the University Beach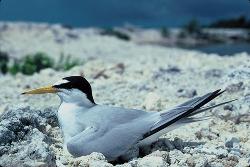 Shorebird nesting season, which is from early April to early August, is here and birds have begun to lay their eggs on University Beach at Texas A&M University-Corpus Christi, which is located across Ocean Drive from the Performing Arts Center and along Corpus Christi Bay. Nests of Least Terns, a Wilson Plover, and a Killdeer have already been identified along the central section of the beach, and fencing and signage has been placed around nesting sites by volunteers from the Conrad Blucher Institute (CBI) at Texas A&M-Corpus Christi, U.S. Fish & Wildlife Service, and the Coastal Bend Audubon Society. Continue to story on Texas A&M – Corpus Christi Website

Conrad Blucher Institute Welcomes Dr. Philippe Tissot as Interim Director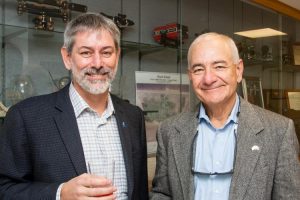 Link to story on Texas A&M – Corpus Christi Website
2018
Island University Honors Dean Emerita at Alumni Shrimp Boil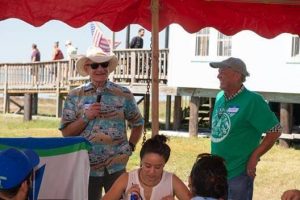 Former Dean of College of Science and Engineering (COSE), Dr. Diana Marinez, was honored this past weekend for her contributions to the college at the Alumni Shrimp Boil.
Also honored at the event was CBI's very own Dr. Gary Jeffress his service to the University, his vision for the GIS and Surveying academic programs and his leadership at CBI.
With all of his accomplishments it seems only fitting that he was given the nickname "Mr. GIS" by the dean.

Link to story on Texas A&M – Corpus Christi Website
Conrad Blucher Institute Tackles Global Issues with United Nations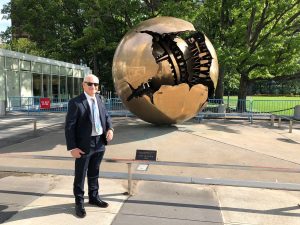 Link to story on Texas A&M – Corpus Christi Website
Conrad Blucher Institute and Bell Library Celebrate 100K Historical Documents Cataloged
Link to story on Texas A&M – Corpus Christi Website
A&M-Corpus Christi Researchers Take Part in Bahamas Ocean Wave Study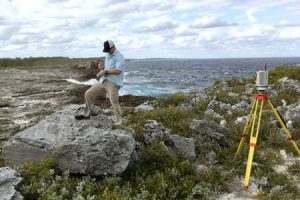 Link to story on Texas A&M – Corpus Christi Website
A&M-Corpus Christi Researcher helps Tackle Indoor GPS Limitations and Wins $20,000
Link to story on Texas A&M – Corpus Christi Website
Valuable Water Monitoring System Destroyed by Harvey Benefits from Grant
Link to story on Texas A&M – Corpus Christi Website
Island University Professor Continues to Monitor Crucial Wetlands Post-Harvey Thanks to $41k Grant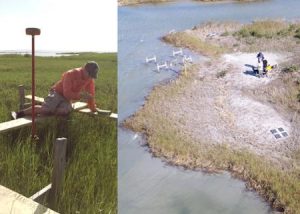 Link to story on Texas A&M – Corpus Christi Website
Texas A&M Corpus Christi and Port Corpus Christi Provide Reliable Data for Safe Ship Navigation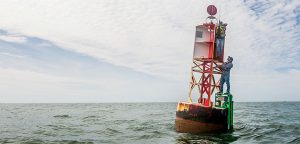 Link to story on Texas A&M – Corpus Christi Website
Link to story on NOAA Tides and Currents
2017
High School Student Explores New Terrain with the Conrad Blucher Institute
Link to story on Texas A&M – Corpus Christi Website
Island University Aids Sea Level Rise Management, Uses Artificial Intelligence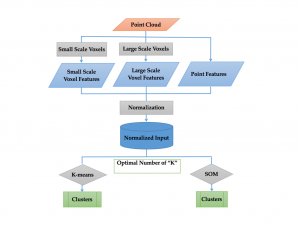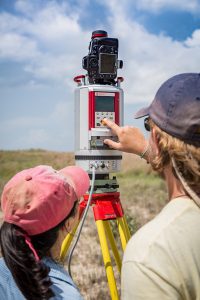 Link to story on Texas A&M – Corpus Christi Website
A&M-Corpus Christi's Conrad Blucher Institute to Provide United Nations with GIS Expertise
Link to story on Texas A&M – Corpus Christi Website
UAS Researchers Take First Place at International SPIE Conference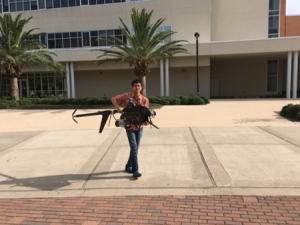 Link to story on Texas A&M – Corpus Christi Website
2016
Island University Maps Showcased at Texas Map Society Meeting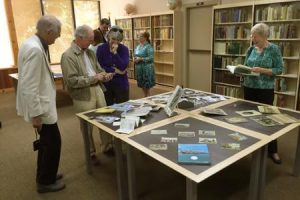 Link to story on Texas A&M – Corpus Christi Website
2015
Weather on Wheels
"Students at Island University Help Create a Weather/Travel App", News Story from KIII TV
"A&M-CC students develop weather app for motorists" from Caller Times
"Make Your Road Trip Safer with the Weather on Wheels App, Now Available for iPhone" from Texas A&M University – Corpus Christi
CBI to Sign Memorandum of Understanding with the US Army Corps of Engineers-New Orleans District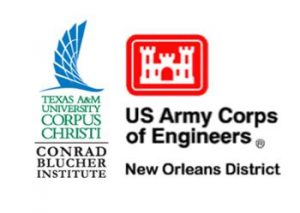 Link to story on Texas A&M – Corpus Christi Website
2014
The Conrad Blucher Institute Hosts International GPS Conference Featuring Google Researcher
Link to story on Texas A&M – Corpus Christi Website
Island University Receives Approval for Ph.D. in Geospatial Computing from Texas Higher Education Coordinating Board
Link to story on Texas A&M – Corpus Christi Website
Piece of South Texas History Now Preserved Forever Online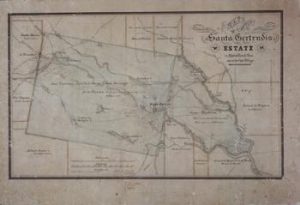 Link to story on Texas A&M – Corpus Christi Website
Safety at Ports in Western Gulf Continues as Blucher Institute Project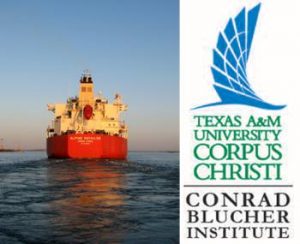 Link to story on Texas A&M – Corpus Christi Website
Windsurfing Enthusiasts Support Conrad Blucher Institute, Donation to Fund Wind Research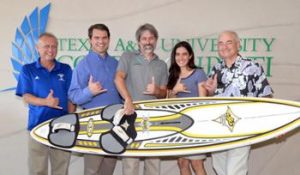 Link to story on Texas A&M – Corpus Christi Website
See the Power of the Wind in the Palm of Your Hand: Conrad Blucher Institute Makes Wind Data Easily Accessible
Link to story on Texas A&M – Corpus Christi Website
Hurricane Season Starts June 1: Flooding a Major Threat to the Coastal Bend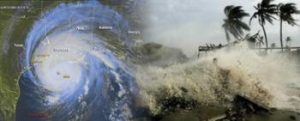 Link to story on Texas A&M – Corpus Christi Website
Dr. Philippe Tissot Speaks on Using Artificial Intelligence to Make Environmental Predictions at National Conference
Link to story on Texas A&M – Corpus Christi Website
New Sensors Along Texas Coast Set to Help Oil Spill Response, Surfing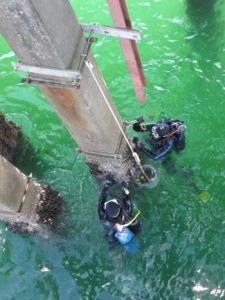 Link to story on Texas A&M – Corpus Christi Website
New Geospatial Computing Lab Exploring Smart Apps That Sense Locations, Aid in Navigation
Link to story on Texas A&M – Corpus Christi Website
2013
The Peak of Hurricane Season is September 10: Dr. Philippe Tissot Warns 'Don't Let Your Guard Down Just Yet'
Link to story on Texas A&M – Corpus Christi Website
James Rizzo Appointed to NOAA Water Level Quality Control Team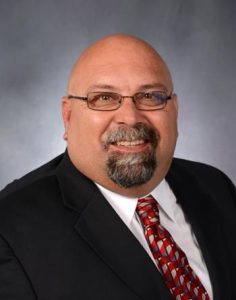 Link to story on Texas A&M – Corpus Christi Website
Conrad Blucher Institute Participates in Annual TCOON Meeting, Highlighting a Successful Year
Link to story on Texas A&M – Corpus Christi Website
Texas A&M-Corpus Christi Signs Agreements to Fill Worldwide Demand for Surveyors
Link to story on Texas A&M – Corpus Christi Website
Blucher Institute Receives $2 Million for Coastal Safety Monitoring to Provide Real-Time Data If Hit By Category 4 Hurricane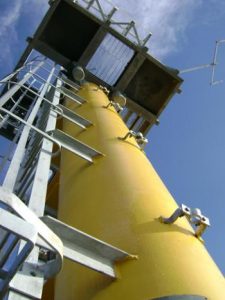 Link to story on Texas A&M – Corpus Christi Website
Conrad Blucher Institute Develops Mobile App to Increase Navigational Safety along Houston-Galveston Ship Channel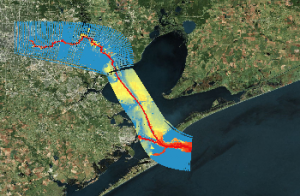 Link to story on Texas A&M – Corpus Christi Website
2012
Conrad Blucher Institute Constructs Data Collection Station on USS Lexington for Coastal Monitoring and Hurricane Preparedness
Link to story on Texas A&M – Corpus Christi Website
Professor with the Conrad Blucher Institute Leads Rip Current Study to Warn South Texas Beach-Goers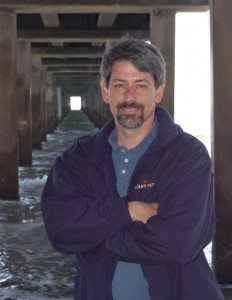 Link to story on Texas A&M – Corpus Christi Website