Hurricane Awareness
Hurricane season runs June 1 to Nov. 30, though storms sometimes occur before and after those dates. A hurricane is a type of storm called a tropical cyclone, which forms over tropical or subtropical waters. A tropical cyclone is a rotating low-pressure weather system that has organized thunderstorms but no fronts (a boundary separating two air masses of different densities). Tropical cyclones with maximum sustained surface winds of less than 39 miles per hour (mph) are called tropical depressions. Those with maximum sustained winds of 39 mph or higher are called tropical storms.When a storm's maximum sustained winds reach 74 mph, it is called a hurricane. The Saffir-Simpson Hurricane Wind Scale is a 1 to 5 rating, or category, based on a hurricane's maximum sustained winds. The higher the category, the greater the hurricane's potential for property damage. Head to NOAA website to watch a short video about "What is a Hurricane?"
Below are link that can help you be prepared during the hurricane season and stay up to date on the latest water level and wind data for the Texas Coast.

For the most up to date information on the current hurricane season visit the National Hurricane Center.
Click here learn how to stay prepared during a storm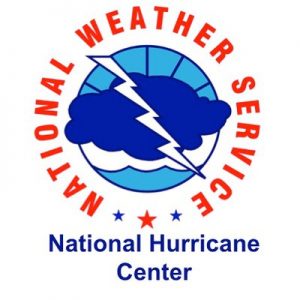 To see how previous storms have affected the Packery
Channel on North Padre Island check out Packery Channel Storm History.
NASA Goddard visualization of all 2005 Storms: from Arlene to Zeta
Wind Speeds for the Texas Coast
Check out current coastal wind speed along the Texas coast here:
Texas Coastal Winds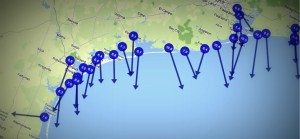 Historical Storm Data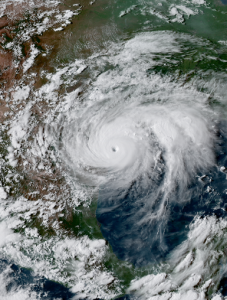 Link to list of Western Gulf of Mexico Tropical Cyclones, National Weather Service (https://www.weather.gov/crp/tropical_cyclone_tracks) and Wiki (https://en.wikipedia.org/wiki/List_of_Texas_hurricanes)