Bahia Grande Water Quality Monitoring
NOTE: the monitoring stations for this project have been inactive since 2011, only historical data is available
The Bahia Grande is a 6500-acre wetland basin located in Cameron County, at the southernmost tip of Texas. The dredging of the Brownsville Ship Channel in the 1930's, and later the construction of State Highway 48, filled the channels which once allowed tidal exchange between the Bahia Grande and the Gulf of Mexico. With the loss of tidal inflow, the Bahia Grande was transformed from a wetland complex rich in biological resources to dry and barren mudflats.
The U.S. Fish and Wildlife Service (FWS) acquired the Bahia Grande, incorporating it into the Laguna Atascosa Wildlife Refuge. The FWS has since initiated the largest estuary restoration project in the United States. Several local, state and federal agencies are working together to re-establish tidal flow, return native species to the wetland, and study the progression of the Bahia Grande.
Overview
In March 2005, the Conrad Blucher Institute (CBI) installed a meteorological station and three water quality stations in anticipation of the re-flooding of the basin. Monitoring of water quality began in Summer 2005, following the clearing of culverts leading to the ship channel and the return of some tidal flow into the bay. Sensor deployment and maintenance was achieved through a collaborative partnership with the University of Texas at Brownsville and Texas Southmost College.
Click on a station in the map below to view conditions at that location.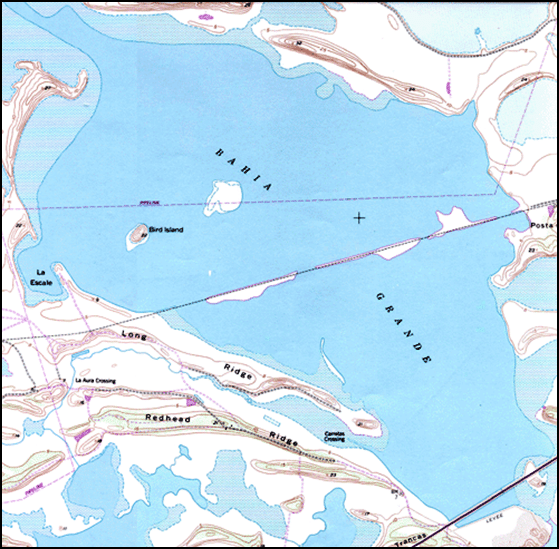 Installation Pictures